A woman and child were assaulted after five men broke into their home in
West Melbourne
overnight.
Police have been told up to five men forced their way into the back door of a house on Raleighs Road, Melton at around 11.55pm last night.
A woman, a teenager and a child were at home at the time.
Police say the gunmen assaulted the nine-year-old child. They then assaulted and demanded money from the 51-year-old woman.
The 16-year-old boy fled the house for help, while the men fled after stealing a game console and mobile phone.
The child was not injured but the woman was taken to hospital, although her injuries were not life threatening.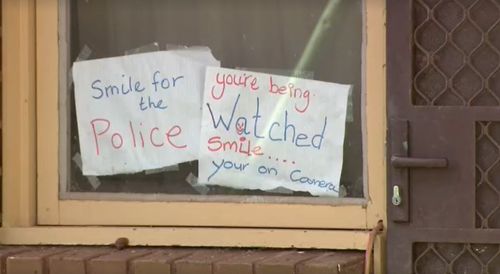 Sergeant Megan Stefanec described the group as being African in appearance and possibly between 16 and 20 years old.