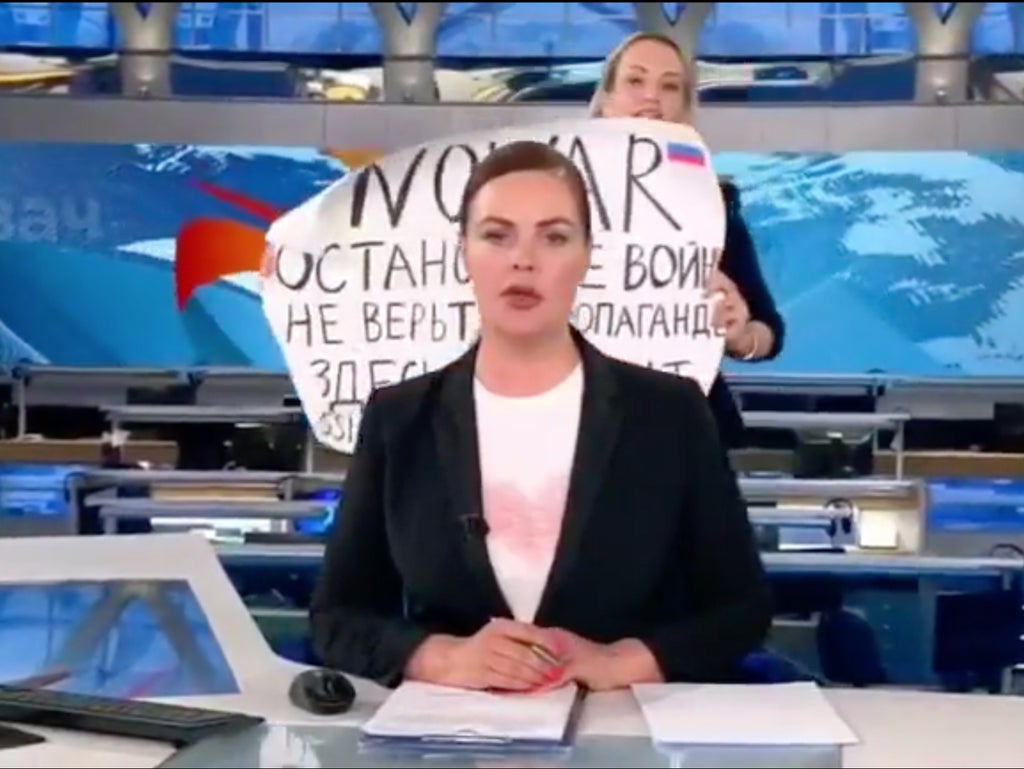 A woman burst onto Russia most-watched live nightly newscast on Monday with a protest sign condemning the war in Ukraine.
In the footage an anchor is reading the news when a woman shows up in the background holding a sign that says "NO WAR."
"Stop the war. Don't believe propaganda. They're lying to you," the sign reads.
She chanted "stop the war, no to war" behind the newscaster.