Boris Johnson's former ethics adviser has accused the Prime Minister of considering a 'deliberate and willful' breach of the Ministerial Code.
Lord Geidt radically resigned on Wednesday evening, but his resignation letter was not published until late this morning.
In his letter to the prime minister, Geidt said he had been placed in "an impossible and abhorrent position".
The Ministerial Code is the set of rules and principles that govern the standards of conduct for Ministers, including the Prime Minister.
"The idea that a prime minister could, to any degree, be deliberately violating his own code is an affront," Geidt said.
"A deliberate violation, or even an intention to do so, would be to suspend the provisions of the code to serve a political end."
Geidt said it would flout government rules on ethics and standards. "I cannot participate in this," he added.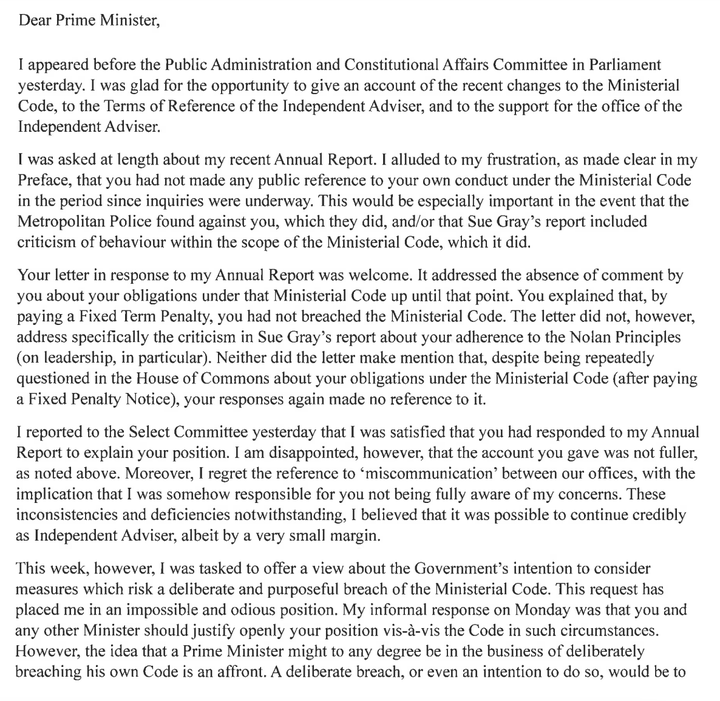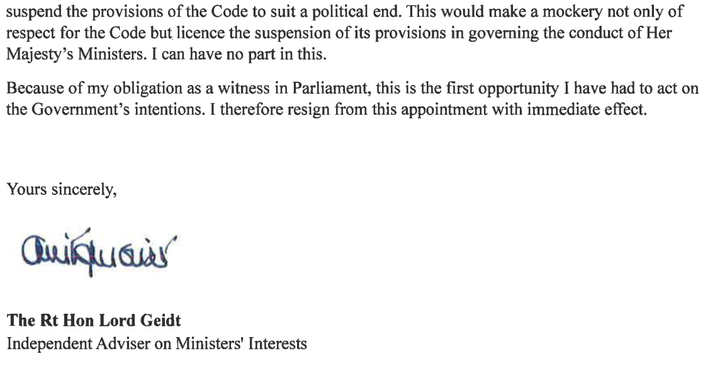 His resignation comes just weeks after he said it was 'reasonable' to believe Johnson broke the ministerial code on partygate.
Geidt said he decided 'by a very small margin' to stay on after the lockdown breaches revelations in No 10, but being asked advice on a deliberate breach of the code was the water drop.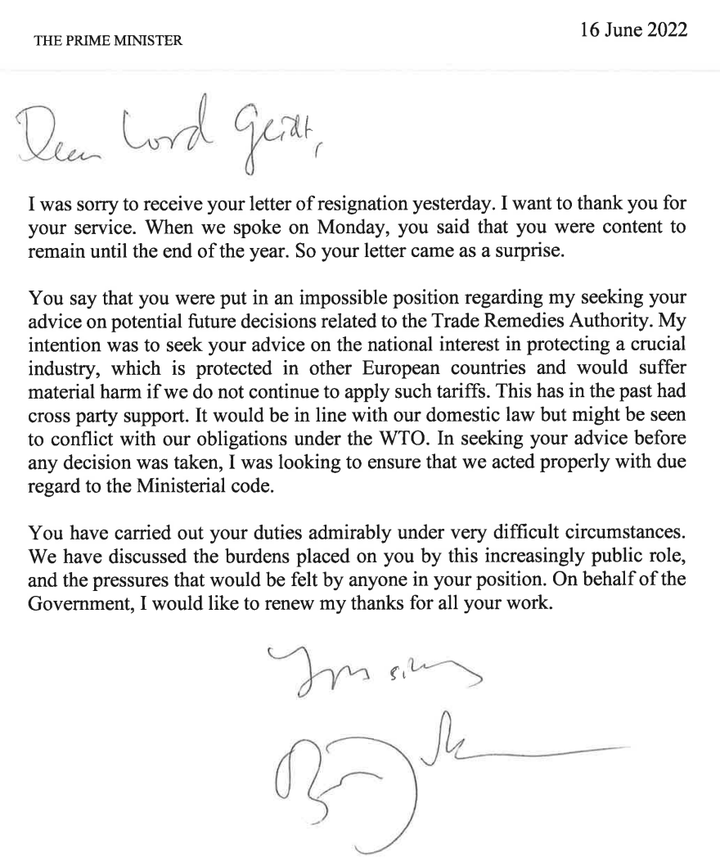 In his response, Johnson said he asked Geidt for his opinion on whether a policy decision in the "national interest to protect a crucial industry" would comply with the code.
"It would be in accordance with our domestic law but could be considered contrary to our obligations under the WTO," Johnson said.
"By asking for your advice before any decision was made, I was trying to ensure that we were doing the right thing."
In his letter, the Prime Minister did not specify in which industry the government was seeking to intervene.
Geidt is the second adviser to ministerial interests to resign during the prime minister's three years in office.
The first of Johnson's ethics advisers to quit was Sir Alex Allan, who resigned in 2020 after the Prime Minister refused to accept his finding that Home Secretary Priti Patel had bullied civil servants.