Actress Amber Heard testified Monday that her role in the Aquaman sequel was nearly dropped amid controversy between her and ex-husband, Johnny Depp.
During the trial which resumed today in Virginia, Heard was questioned about her role in Aquaman 2 and said that although she eventually filmed scenes for the film, it was a "very stripped down version of that role". Heard starred in the first Aquaman movie, created by DC Comics.
"I was given a script and then new versions of the script that had cut out scenes that contained action," Heard said. "It depicted my character and another character, without giving any spoilers, two characters fighting against each other. They basically took a bunch out of my role. They just took a bunch out of it."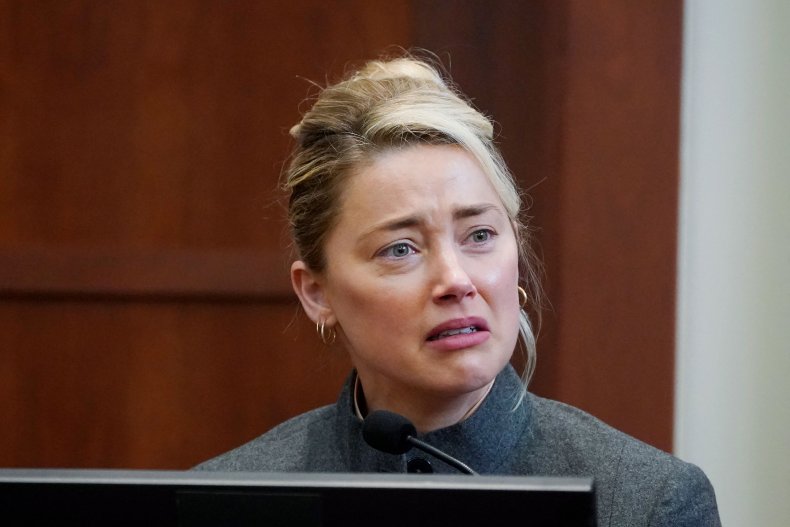 Heard's comments come during the ongoing trial with Depp, after the Pirates of the Caribbean the actor filed a lawsuit against his ex-wife for a 2018 Washington Post editorial she wrote detailing her experiences with domestic violence. The editorial did not name Depp but the actor claimed it hurt his career. Heard filed a countersuit against Depp for $100 million.
During her testimony, Heard also said she had to "fight very hard" to keep her roles in the first. Aquaman movie, as well as DC Comics Justice League film, following her divorce from Depp in 2017.
Newsweek has contacted DC Entertainment for comment.
This is breaking news and will be updated when more information becomes available.