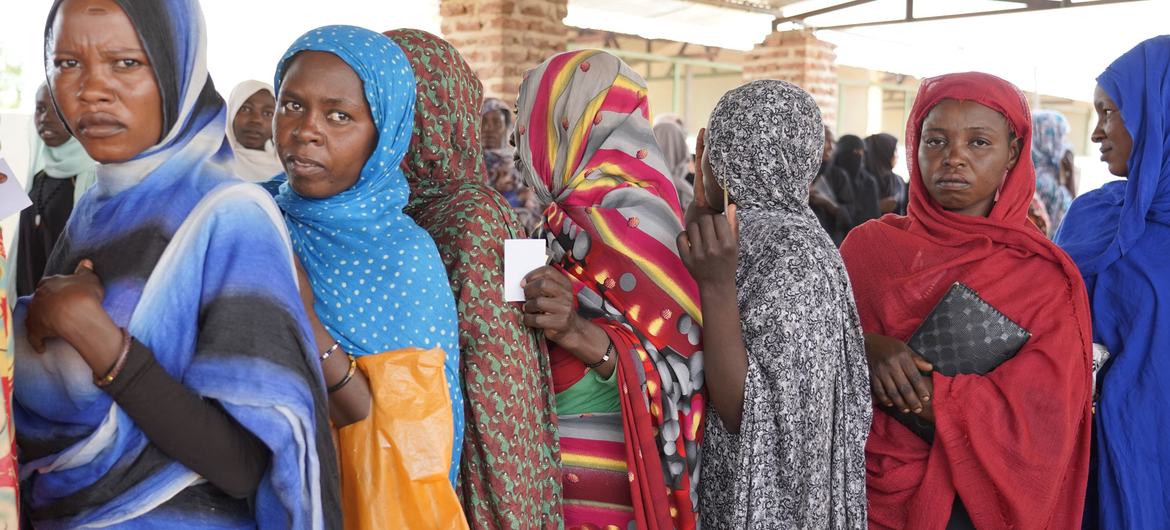 The Comprehensive Food Security and Vulnerability Assessment (CFSVA) shows that the combined effects of economic and political crises; conflict and displacement; climatic shocks; and a poor harvest during the last agricultural season are among the main drivers of the emergency.
As millions of people are "pushed deeper into hunger and poverty", Eddie Rowe, WFP Representative and Country Director in Sudan, drew attention to another challenge.
"Funding levels do not match humanitarian needs and we must act now to avoid increasing levels of hunger and to save the lives of those already affected," he warned.
Should get worse
The assessment predicts that the situation is likely to worsen throughout the country's lean season, which began this month and will continue until September.
By then, up to 40% of the population, or about 18 million people, could fall into food insecurity, which the WFP and the Food and Agriculture Organization of the United Nations (FAO) ) warned earlier this year.
"During the 2021/2022 crop year, Sudan was able to produce 5.1 million tons of cereals, enough to cover the needs of less than two-thirds of the population," said Babagana Ahmadu, Representative of the FAO in Sudan.
"If the current agricultural season is not strongly supported with agricultural inputs and livestock services, the number of food insecure people could increase dramatically to unprecedented levels and ultimately account, lead to more conflict and displacement".
Protracted conflict to blame
With more than half of the country's wheat imports coming from the Black Sea region, the conflict in Ukraine has further driven up food and fuel prices, worsening the situation.
The CFSVA assessment shows that food insecurity exists in all 18 states of Sudan and has worsened in 16.
The 10 most affected localities are in Darfur, which has been ravaged by nearly two decades of conflict and protracted displacement.
Worst affected is Kereneik in West Darfur, where renewed clashes at the end of April claimed the lives of at least 179 people, displaced around 125,000 people and left up to 90% of the population food insecureaccording to CFSVA analysis.
Call to action
A previous WFP and FAO agricultural production assessment, released last March, found that poor harvests in many parts of Sudan were negatively impacting food availability and livelihoods.
On this basis, the recently released CFSVA confirms the deteriorating food security situation in Sudan.
To cope with the sharp increase in food insecurity, FAO and WFP call for urgent action, including increased funding, to save lives and avert a looming hunger crisis in Sudan.